Container Shipping Conference
Connect with more than 650+ industry and logistic leaders to discuss Innovations, Global Issues, Technical Challenges and the Future Transportation Management in Container Industry
100% Virtual Event
18 - 20 May 2022


Container Shipping Conference 2022 brings together key players of the Container, Transport and Logistics industry, to probe and explore winning strategies and technologies, by means of innovations in dealing with the current and future logistics challenges of the Container Industry.
This platform will include entire container, transportation and logistics industry together along with 3PLs, Freight Forwarders, Shippers, Carriers, Govt. Officials, Port Officials, Transportation & Logistics providers, and many more to discuss the latest developments and best practices in the industry.
The aim of this event will be to bring the global container shipping professionals together to understand and discuss the global market issues and technical challenges.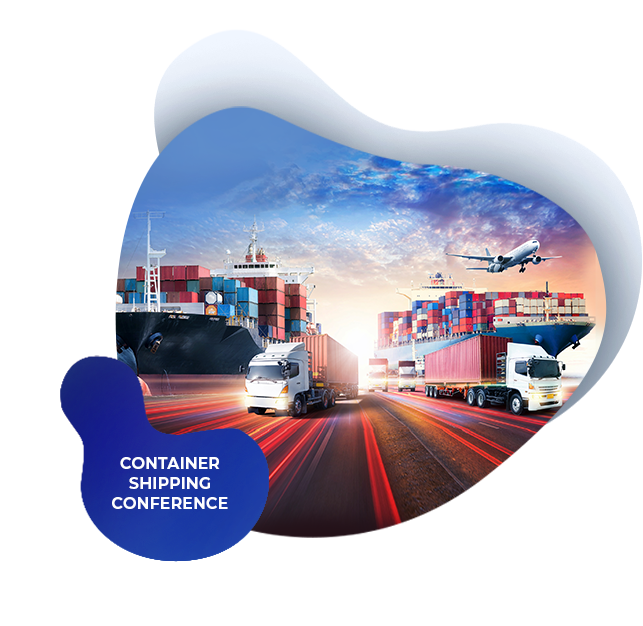 Supply chain and logistics leaders  can benefit from a reduced rate, please contact us for details
Discount on group registrations (3 or more delegates): 20%. Please contact us for the discount code
Delegate Registration Form
3 Delegate Passes : USD $399
Limited Period Offer (Ends on 15th May2022)
CSC2022 Program Key Topics
Share your insights and expertise, technical innovations and accomplishments at Container Shipping Conference by submitting a paper proposal for consideration
WHO AND WHY ATTEND?
Who Will You Meet?
Exhibition & Sponsorship Opportunities!
We offer a tailored sponsorship or exhibitor package providing a cost-effective path to helping you get your message out to existing or new target clients.
VISITING COMPANIES OF THIS YEAR
Among Our Regular Attendees